Who are we?
Benjamin Jones
Rachael Petersen
Forest Trivia!
Which of these four products 
does not have ingredients from the forest?

1. Rubber tires
2. Makeup 
3. Donuts
4. Soap

What country had the most 

deforestation over the last 12 years?
How many soccer fields of forests 
are lost every minute?




better, more accessible data is needed for the forest sector




What does it mean to have 
open data for the forest? 

do you have internet access?

Do you have a smartphone?

do you use google maps?
What do we do?
We unite
satellite technology 
open data 
and crowdsourcing 
to guarantee access to timely and reliable information about forests.


SATELLITE TECHNOLOGY


OpEN DATA


We have a lot of data.
So what? 
Let's see what we can do!


Have you heard of the recent oil drilling plans in ecuador?



What's Happening in tiger and orangutan habitat?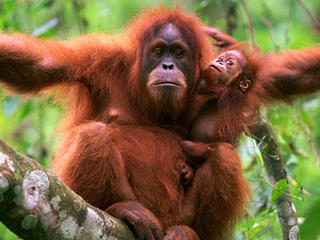 Some issues are more 
local than you think




what areas do you want to explore?
With GLOBAL FOREST WATCH, We Aim to 
Improve forest management
Empower civil society and indigenous communities
Green corporate supply chains
Protect biodiversity
Support academic research




q&a:
eNVIRONMENTAL cAREERS
Global Youth Conference
By wri
Global Youth Conference
Presentation by Rachael and Benji for Global Youth Conference, 6/12/2014