Sydney Docker Meetup July 2018
Need to Ship that (Good) Sh*t!
And Fast... and Reliable... and Secure!
Building a High Performance Team is Hard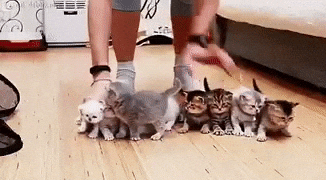 The Mythical Full Stack Developer?
T Shaped Engineer is more likely
We also have this Cloud Thing
T Shape Engineer is must-have for Cross-Functional Team
But it's hard
Tools are getting broader
Barriers of entry is getting higher
True cross functional teams do rotations
DevOps goes across everything
Day 1 - Orientation, install local dev environment
Day 2 - finishes installing local dev environment
Day 3 - Show great initiative and try to compile code
Day 4 - The README is out of date
Day 5 - Gets a buddy, both figuring out why the code isn't compiling. Either due to local environmental  issues or using Windows
Week 2 - Fixes first bugs, all working locally. But CI/CD fails. Repeat previous step
Microservices are meant to take two weeks
Polygot framework and languages are inevitable 
Dedicated teams to support CD pipelines
Debates on what agents to bake and what versions to support
To onboard a new employee costs $4000* - $7000** 
A technology contractor is typical $700-$900 per day
Humans want to do good work and be productive
Product Owners wants predictable velocity
End customers want product features on time
Is quite a common practice
But can get messy, especially with multiple containers
Standard Pipeline as Code
Same commands everywhere
No need to bake agents
Shift left responsibility
Dumb Pipeline + Smart Endpoint 
DIND!
image: flemay/musketeers

services:
  - docker:dind

test:
  stage: test
  script:
    - make test

build:
  stage: build
  artifacts:
    paths:
      - bin/awesome-service
  script:
    - make build

deploy_dev:
  stage: deploy_dev
  dependencies:
    - build
  script:
    - make deploy
  variables:
    ENV: dev

deploy_prod:
  stage: deploy_prod
  when: manual
  dependencies:
    - build
  when: manual
  script:
    - make deploy
  variables:
    ENV: prod
What we achieved in Productivity
Newcomers guaranteed productivity on day 1
Average fully functional CD pipeline on day 2
2 week Microservices with a brand new team
Everyone can be a T-shaped Engineer! Learn by doing!
What we've achieved in Tech
Dockerised selenium tests using xvfb, chrome headless 
Dockerised build of Container and Serverless
Dockerised Packer, Terraform, Cloudformation
Successfully rolled out in Australian and UK, across government, startups and enterprises
Works on Windows!
Swashbuckling the Enterprise with 3Musketeers.io
By Yun Zhi Lin
Swashbuckling the Enterprise with 3Musketeers.io
Fully Dockerised DX across frontend, backend and infrastructure