- Explain WHY tdd
- Identify two testing libraries for Node.js
- List the parts of a test
- Describe the TDD flow
- Saves Time
- Prevent Regressions
- Design Better Code
- Serve as documentation
Testing isn't something you just have to do...

it is a mindset that helps you write more robust code.
- Chai
- Mocha
- Jasmine
- QUnit
- & many, many more...
TIPS: 
Don't get caught up in specifics
Deeply grok the principles
It's OK to look up the syntax!!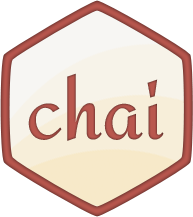 - Assertions (matchers)
- Test runner
- Utilities (ex: °F to °C)
-Fixtures (data)
1. THINK (write the test)
2. Run the test and watch it fail (RED)
3. Make minimal changes to pass the test (GREEN)
4. Refactor to reduce redundancy
5. Re-run the test at each change to see if the test passes
...
4. Repeat with additional cases
A user...
  Has a first name which:
  - Is not an empty string
  - Does not contain special characters
GOALS:
Satisfy Requirement
A secondary goal of TDD is to serve as documentation of the code's behavior in a human comprehendible (not just human readable) format.
For example, the first statement, "A User", frames what the test group is talking about.
- Explain WHY tdd
- Identify two testing libraries for Node.js
- List the parts of a test
- Describe the TDD flow
Test Driven Development
By Michelle Bergquist