OSM spanish speaking
women community
@geochicasosm
https://geochicas.org
Selene Yang rappaccioli
PhD. candidate
NATIONAL UNIVERSITY OF LA PLATA
@geochicasosm
https://geochicas.org
nicaragua - argentina - paraguay
@srta_PEPERINA | seleneyang1@protonmail.com
@geochicasosm
https://geochicas.org
over 1 million colaborators
only 3% of osm mappers are women
@geochicasosm
https://geochicas.org
world's biggest open GEOGRAPHIC collaborative database
Budhatoki et al 2010 | Stark 2011 | Lechner 2011
@geochicasosm
https://geochicas.org
role
participation
representation
@geochicasosm
https://geochicas.org
WHAT'S THE POINT OF THIS?
EMPOWER WOMEN IN THE COMMUNITY IN ORDER TO HAVE MORE PROJECTS LED BY WOMEN AND FOCUSED ON WOMEN.
ENLARGE THE OSM WOMEN'S NETWORK.
HAVE MORE PARTICIPATION OF WOMEN IN OSM AND TECH ACTIVITIES.
CREATE MORE SPACES IN WHICH WE CAN DISCUSS THE ROLE, REPRESENTATION AND PARTICIPATION OF WOMEN.
DISCUSS BETTER CODES OF CONDUCT IN THE COMMUNITY THAT APPROPRIATE FOR ALL.
international gender representation survey on osm
training open spaces for women and allies
@geochicasosm
https://geochicas.org
mapping gender violence in shelters in oaxaca after the mexican earthquake of 2017
INTERNATIONAL GENDER REPRESENTATION SURVEY ON OSM
@geochicasosm
https://geochicas.org
Women commentS
The sexist tone in the channels demotivates their participation

Women feel a systematic target of discrimination in the channels

Attention calls are usually attacked (if they are women)

The expression of experience is not accepted, women are considered as novice

We need to define codes, sanctions, reporting mechanisms

Specific calls to empower women

Promotion of women networks and spaces, to empowerment

Peer-to-peer training

Attention to mapping-projects issues with impact on women
men commentS
Discrimination is not based on gender

Cultural domination of European / North American men

Hostility by specific profile: fanatic-mapper, experimented VS novice

No formal impediment to participate = no discrimination

Lack of interest/participation must be respected

Doubts on the impact in the map, of the lack of diversitY

Attention calls about agressive tone in the channels are ignored

Do not separate genders but do more participatory activities

Do not victimize women, raise awareness in general

Focus activities on diversity in general, not just gender
GENERAL COMMENTS
Hostility is general in OSM channels, generally from high level mappers, it demotivates participation

All genders notice specific hostility towards people asking to change the tone

Need for moderation in channels

Need to advocate for courtesy values in general, integration, support of the novice

Need for integration of diversity in general, not based on gender

Inclusive language

Define codes of conduct

Awareness against hierarchies
@geochicasosm
https://geochicas.org
@geochicasosm
https://geochicas.org
MAPPING GENDER VIOLENCE IN SHELTERS IN OAXACA AFTER THE MEXICAN EARTHQUAKE OF 2017
@geochicasosm
https://geochicas.org
TRAINING OPEN SPACES FOR WOMEN AND ALLIES
@geochicasosm
https://geochicas.org
online based courses by and for women from geochicas and also workshops given by allies organisations and companies
@geochicasosm
https://geochicas.org
shoutout to our sponsors!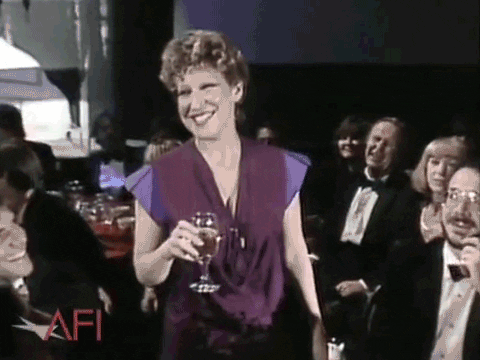 @geochicasosm
https://geochicas.org
@geochicasosm
https://geochicas.org Geochicas FOSS4G 2018
By Geochicas OSM