Wir hatten eine grossartige Zeit.
Aber ich habe da jemand neues kennengelernt.
68% of the companies have started to adopt a cloud native infrastructure
Up to 10 times
faster development.
Up to 100 times less
infrastructure costs
Wir haben viele Applikationen modernisiert und in die Cloud gebracht.
Image By BrokenSphere - Own work, CC BY-SA 3.0,
https://commons.wikimedia.org/w/index.php?curid=3893859
Wie alt ist Eure älteste
Applikation in Betrieb?
... aussenerreichbaren Servern im Office?
... Hetzner? 
... 1&1 Ionos ? 
Highlander Setup:

Es kann nur einen geben!
Er stirbt ohnehin nicht.
Das skaliert nicht.
Und es ist nicht verlässlich.
#sharenothing #monolith #ftw
Einfaches Basis-Setp

100% Kontrolle + Flexibilität 

Minimale Network Latency

Shared-Nothing-Architecture:

quasi-lineares Skalieren über Blech
Ich muss die Hardware bezahlen
und zwar für den maximalen Bedarf

auch dann, wenn niemand sie nutzt

inklusive des ökologischen Footprints
#sharenothing #monolith #sad
Mit den Anwendungen wächst die Komplexität ...
Skalieren

Monitoring

Health

Backup/Recovery

Failover

...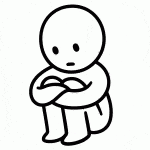 #sharenothing #monolith #sad
"Marketing hat ein Ticket eingestellt, nächste Woche kommt die Fernsehwerbung. Wir brauchen 20 neue Server."
 
"Ich habe sie gerade bei Dell bestellt, in
 2 Monaten sind sie da."
#sharenothing #monolith #sad
"Wir gehen in die Cloud."
software behalten, hardware wechseln
 
Extern:AWS, Azure, Google, Hetzner, Ionos

Intern: OpenStack, Vmware, ...
30% billiger als
on-premise!
(sagt Amazon)
Für 85% der Anwendungen teurer als  on-premise!
(sagt Dell)
... aber es ist der erste Schritt in Richtung Cloud.
(Und für viele Firmen
heute  der Status Quo)
Lift & Shift -
Das gleiche wie vorher,
nur teurer?
Service Replacement

Scaling, Reliability hoch
Operative Kosten runter
 
Beispiel: MySQL vs RDS vs Aurora
Infrastructure Automation

Infrastruktur von Hardware-LB zu ELB Orchestration mit Beanstalk

Operative Kosten runter
Mehr Benefit durch
mehr Cloud!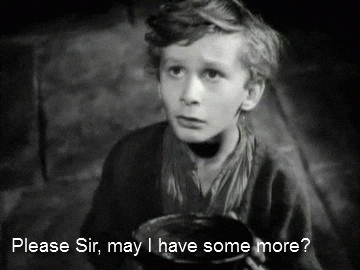 Vendor Lock-in:
The Instagram Story
24 Monate um die Lösung zu bauen
12 Monate um die Lösung aus AWS zu holen
Data Lock-in
"Die Daten und Datenstrukturen bekomme ich nicht herausgelöst."
 
Application Lock-in
"Ich kann meinen Code nicht umziehen."
 
Structural Lock-In
"Ich kann die Integration, Kommunikation und interaktion von Komponenten nicht umziehen."
"Razor & Blades Model"
Billiger Einstieg, Teuer in Summa
Hey, Lambda is cheap
Ouch, the ApiGateway is expensive
"Bitte ein Ticket ans Tec-Board für die neue VM. Die priorisieren das dann ein, und dann geht das in die Ops-Pipeline. Aktuell sind das da gerade 2 Monate,
ausser wir machen Fast Lane."
Könnten wir nicht einfach jede VM selbst klicken?
Wer nutzt Docker?
Wer nutzt Kubernetes?
Docker, Docker Swarm
Kubernetes, Mesos, OpenStack, OpenShift, LXD
Amazon ECS, GCE
Bessere Ressourcenallocation durch gemeinsamen Kernel.
 
Container Image as a Deployment Unit
MySQL Container
+ Persistentvolume
Dev-Artefakt
ist auch die
Deployment Unit
das gleiche Binary in dev, test & production

rollbacks, updates, deploys sind einfach
No more wait state I
2019: 8 Container per Host
"Klein genug um es nicht
genehmigen zu müssen"
No more wait state II
Mittlere Lebenszeit von Containern
in orchestrierten Environments:
12 Stunden

Klein genug um
jederzeit zu deployen.
Nichts ist für immer.

Start it, Stop it, destroy it, replicate it, replace it, scale it.
AutoScale!
Endlich: vernünftige Utilization
gute Orchestrierung
+ ephemeral Container
==
Dekomposition der Application
auf  Deployment- und Netzwerk-Ebene
Lose gekoppelte
Service-orientierte Architecture mit bounded contexts.
MySQL Container
+ Persistentvolume
Zerlegung über Services
(nicht Module, Libraries, bundles, GEMs)
Organisiert auf Basis von Business Capabilities
(nicht technischen Funktionen/Layers  :-) )
Produkte nicht Projekte
(you built it, you run it)
Smart endpoints and dumb pipes
(Da ist keine Middleware, keine Workflow- oder Rules-Engine)
Decentralized Governance
(Keine externe Abhängigkeit bei Entscheidungen)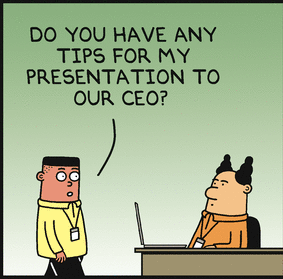 Decentralized Data Management
(Es gibt keine gemeinsam zu koordinierende Datenbank)
Infrastructure automation
(Es gibt keine koordinierten Releases)
Design for Failure
(Es gibt keine koordinierte Fehlerbehandlung)
Evolutionary Design
(Es gibt keine koordinierte Architekturstrategie)
Ouch, muss das wirklich sein?
MicroServices erlauben Skalieren
über Teams &
hohe Komplexität bei hoher Geschwindigkeit.
Wenn man das problem (noch) nicht hat,
sollte man auch keine MicroServices nutzen.
https://martinfowler.com/bliki/MonolithFirst.html
Komplexität mit MicroServices reduzieren
Rahmen, die Komplexität limitieren:
kleinere Services statt Monolithen

nur ein Business-Aspekt pro Service

Smart Endpoints and Dumb Pipes

dezentralisierte Governance

dezentralisiertes Datenmanagement

lokale Architekturhoheit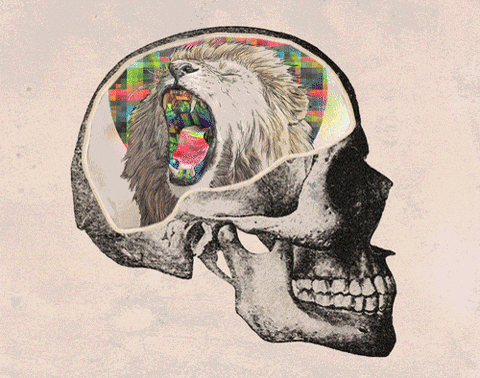 Komplexität mit MicroServices reduzieren
Infrastrukturautomatisierung

Design for Failure

Move complexity to places
where you can automate it
Wäre es nicht super,
jegliche Komplexität,
die nicht Businesslogik ist,
zu automatisieren?
Serverless
Automate All The Things!
sollte eigentlich "service-full"

Function as a Service / Lambda /λ
Serverless databases / Aurora etc
SQS, SNS, ELB, Route53, ...

Function as a deploy unit
Pay-as-you-go
Scaling is a solved problem
Event-driven
Serverless
Replace all the things!
Commodity-Services aus der Plattform

Authentifzierung
Payment
DataAnalytics
ML
...

Externe Services als SAAS
Up to 10 times faster development
Der Trick 10 mal schneller zu arbeiten ...
... ist
90% der Arbeit
wegzulassen.
Bis zu 100 mal kleinere Infrastrukturkosten
Pay as you go
Scale to zero
"Ich zahle nicht für die Maximalauslastung + Reserve."
Nimm den Nachmittag frei,
Amazon/Auth0/Slack/Github ist down
 

Vendor Control is the new Vendor Lock-in




"External Services are the New Silo"


 
Innovationskiller ...
Von Opensource zu Cloud-Anbieter Company Secrets
 
Pricing by value, not by costs:
Expensive API Gateways, anyone?
... on premise
... in der Cloud
... auf Deinem Laptop
... on the Edge (tbd)
Service Meshes
Automate All the Things - for Kubernetes!
ISTIO, Linkerd (2),Consul
Load Balancing, FailOver, Retries
Traffic control, Routing, Service Discovery
CircuitBreakers, Health Checks
access control, rate limits
rich metrics, logs, traces
secure, authenticated & authorized communication
Canary deployments, Fault Injection
Ok, Microservices: check.

What about serverless?
Platform
Company
Multi-Language-Support
Serverless
Framework
OpenWhisk
IBM
Good
Yes
OpenFaaS
VMWare
Good
Beta
Fn
Oracle
Medium
Yes
Kubeless
Bitnami
Good
Yes
Fission
Platform9
Good
Plugin
Knative
Vendor-agnostic cloud native/serverless plattform for kubernetes
Google, Pivotal, IBM, Red Hat, SAP
Source to Url:

Push Code to Github,
get a URL-adressable Endpoint
Knative
Vendor-agnostic cloud native/serverless plattform for kubernetes
Based on Istio
| Component | |
| --- | --- |
| Serving | Auto-Scaling with scale to zero |
| Build | Cloud-native from source to production |
| Events | Event-infrastructure for container services and functions |
Knative as a Service: Google Cloud Run,
Gitlab Serverless, IBM, SAP
Triggermesh: Lambda!
Der Sourcecode bleibt, das Metall geht.

Rehosting: "Lift & Shift"
Replacement: "Lift-tinker-and-shift"
Containerize: Dockerize all the things
Weder Source noch Metal bleiben.
 
Replacement: Rewrite it all.
                           Using just 10% of code .
Rearchitecting: Stepwise migration of
                               your Software
Rearchitecting & Modernizing
Dafür habe ich 500 andere Slides :-)

 Fragt mich dazu :-)
Ok, und was
mache ich jetzt?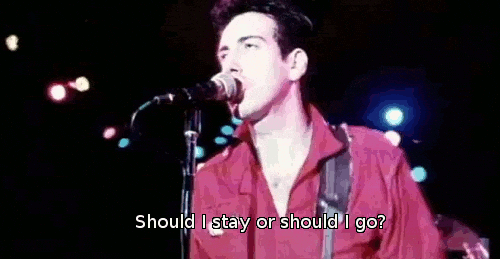 Kleine Applikationskomplexität
Kleine Server & Ops-Kosten
Keine Scaling oder Reliabilityprobleme
Hohe Komplexität
Development langsamer als nötig
> 2 Teams
Sehr grosser & volatiler Traffic
Mittlere Komplexität
 
Hohe Server / Ops-Kosten
 
Bedarf an schneller und weitreichender Skalierung
Mittlere Komplexität
 
Hohe Business-Geschwindigkeit
 
Fähigkeit zum schnelle skalieren ist kritisch
 
Time2Market ist höchste Prio
Vertrauenswürdige Umgebung
 
"Run Everywhere" 2.0
 
High Security Setups
 
K8s Experten inhouse
Containerization
Rehosting: Lift & Shift
Tinker: Replace Database, Auth, ...
Rearchitecting: Cut or Replace
From Metal 2 Cloud: Stairway to Heaven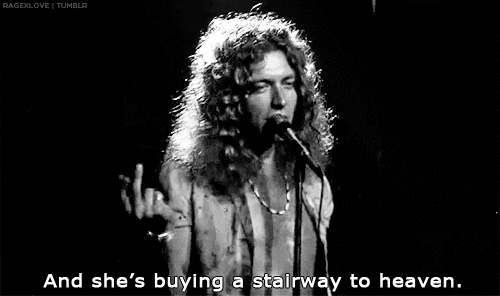 Fragen?
Meine Fehler? Anmerkungen?
Everybody should know:
twitter @johannhartmann
 
Just You and me:
hartmann@mayflower.de
Migration, mit einem Metal-Background
By Johann-Peter Hartmann
Migration, mit einem Metal-Background
Der Chef schaut vrobei und fragt,ob wir denn schon "in der Cloud" sind. Und während man an das seit 7 Jahren stabil laufenden Hetzner-Setup denkt antwortet man "Ja, wir haben für die neuen Projekte eine Container-Infrastruktur." Aber warum eigentlich in die Cloud? Weil man das heute so macht müssen alle die Dinge, die gut klappen, auf einmal woanders laufen? Wann lohnt es sich, und wie?