"BUT I DON'T HAVE A GOOD BUSINESS IDEA"
Are Ideas worth ANYTHING?
..your idea is not that special after all
...and somebody already had it before you!
Pains drive us...to look for solutions
Example: I need a website
Solution: I buy one, problem solved! But...
webdesign

customization

photos

graphics

updated business cards/flyers

updated posters, ads, banners

SEO

SEM
Website content

social media

support

training

software updates

webserver

domains

updates

upgrades
Every pain solved creates 10 new ones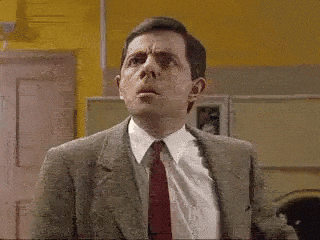 ...and come up with solutions
So we need to start SOMEWHERE
Tip: Start with an audience...
..which you are part of already
Chances are high, you had the same problem in the past
Take advantage of your EXISTING knowledge
Plenty of pains to HUNT for online:
Forums
social networks
conferences
even Amazon reviews
...anywhere where a discussion takes place
But who am I to solve it?
People don't care about your degree if you can solve their pains
Often you will feel like...
Most Entrepreneurs feel that way
Before you build your product...
Dropbox (10B market cap) started with NO product
"instead of digging into servers and building [...] network before they had the slightest idea that people would use it, the team tried something much simpler."
...or kill the product if necessary
smartpassiveincome.com
iwillteachyoutoberich.com
stackingthebricks.com
Time for live demo
let's get down to business...pains!
...if we have time left ;)
But I don't have a good idea
By rene_gar
But I don't have a good idea