Toni Hermoso Pulido (@toniher)

Bioinformatics Core Facility
Centre for Genomic Regulation (BCN)
A processes-focused introduction
PHINDaccess - February 2022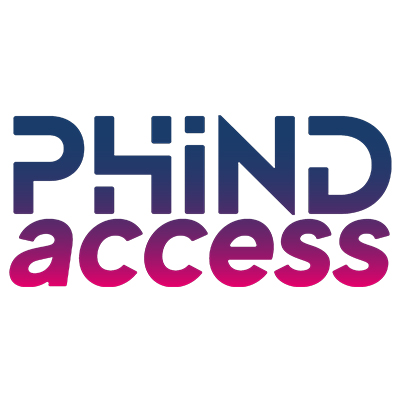 not only a matter of outcomes, but also of processes
... more than open access
Write it down or ...
it didn't happen!
Organise ideas
Understanding code and steps in the future for you and others
Fixing errors
Help in future publication
File System (e.g. README or TODO files)

Control Version System

Content Management System

Electronic Lab Notebook (ELN)
Format

Structured

Config files

Templates (e.g. in wikis)

Database Management Systems (Relation or NoSQL)
When text is not possible

Ensure open formats

Interoperability
Avoid vendor lock-in
e.g., for images: PNG, TIFF

Whenever possible, favor lossless formats (e.g., JPEG < TIFF)
Open / private

The more accessible, the easier for third parties to collaborate
Important to define the moment of disclosure

Publishing strategy
Engagement
Handling 3rd-party issues
Check with your institution!
Copyleft or not? (e. g., GPL vs MIT)
Some licenses may be more suitable for some contents

Documents, articles and most works such as images: Creative Commons
Code (GPL, MIT, Apache, etc.)
Others (e.g., databases)
Convenient backup

Error tracking and reversion

Checking history

Allowing collaboration on different time points

Publication of specific snapshots
Code, documentation:

Data, files
Revision, Version, Commit

Branch

Tag, Release

Fork, Pull request
Working and executable code

Identify Content & Code (DOI)

Bio specific repositories

Figures and multimedia for the general public
Nowadays not only textual statements but also code and data

Peers and collaborators should be able to reproduce by themselves

Check errors

Improve code, data

Test in different conditions
Code requirements, recipes

Virtualisation
Reproduce: Note on python
pyenv & pyenv-virtualenv

pyenv install x.y.z

pyenv virtualenv x.y.x myvenv

pip

pip freeze > requirements.txt

pip install -r requirements.txt
Reproduce: Other languages
Popular package manager

Takes also care of binaries and libraries

Bioconda: specific Bioinformatics recipes
Former IPython Notebook

Combines in a single notebook documentation (Markdown), comments and executable code with its output

Underlying notebook format is a JSON text file

Can be exported into PDF, HTML, etc.
Apart from Python (2 or 3), now also different languages with Kernels:

R, Perl5, Perl6, Javascript, more...

Additional widgets (e.g. for charts)

Convenient for sharing code and training
Allows shareable Linux systems that can be run in any machine where Docker is installed

Build images with a script file (Dockerfile), very similar to a Linux command-line script

Repository of Docker images

You can reuse, adapt, extend

Don't reinvent the wheel
Microservices principle

1 Image -> n Containers -> n Services

n Services -> 1 full application

Example: BLAST Web application

Web server container

Database container

BLAST application running container

Making it work together:

System scripts

Kubernetes

etc.
Like Docker but more suitable for HPC environments

No need of a Docker daemon running / less problematic for security

Docker images convertible into Singularity ones

Container images are files by default so they can be archived and moved more easily
Pipelines & Workflows: Why?
Write programs that do one thing and do it well.

Write programs to work together.

Write programs to handle text streams, because that is a universal interface.
Pipelines & Workflows: How?
Traditionally from Shell script files

Frameworks or applications

Web-based

GUI and command-line

Command-line
Pipelines and Workflows: Nextflow
Concepts

Processes

Any pipeline or program (in any language)

In local disk or in containers (Singularity, Docker)

Channels

FIFO queue

Normally files in a filesystem
Pipelines and Workflows: Nextflow
Concepts

Config files

Different config files, calling one to another can be created for adapting to different scenarios

Executors

Local machine

HPC cluster: SGE, Univa, SLURM, etc.

Cloud systems: AWS, Azure, Google Cloud
There's more than one way to do it
Kind of tasks

Team profiles

Infrastructure and privacy

Previous knowledge and time
Data Analysis
Interface / Web programming
Teaching/Training
Environment (where it can be achieved)
Wet lab scientists
Statisticians, programmers
Citizens
Personal and working situations

Interns, PhD students, PostDocs
Technicians (full-time, temporary)
Project funding length
Criteria: Infrastructure, privacy
Data transfer
Sysadmin or devops support
Human or clinical data involved
Funding vs time
Programming language(s)

Python, R, JavaScript, Java, Perl

Availability of libraries / reusing
Frameworks, platforms
Open Science. A processes-focused introduction
By Similis.cc
Open Science. A processes-focused introduction
A brief introduction about good practices and tools on Open Science