The Cloud: 

What's Different?

How long did it take to get your application running online 10 years ago?
When it was time to deploy your software...
 ...2 sizes fits all!
Pre-cloud Era
Shared Hosting
Pre-cloud Era
On Premise
Pre-Internet Era
There was never so much need for computer power:


local 

desktop
local networks

Programming languages and tools were enough for the tasks.
The same happened with databases.
Redundancy was something for just a few.
Post-Internet Era
Your applications can reach millions (and even billions) of users;
For worse (or better): it can happen in a short time
You need to be ready to go from dozens => hundreds => thousands => millions.


But at this time...
So it comes the cloud!!!
Allows the increase of computing power in a gradually 
The amount of resources increase when the demand for them increase 

too

:

more traffic = more resources
cost increases only when $$$$ increases
fine tuning of each component

less downtime
no resources waste

Post-Cloud Host
IaaS
Different OSs;
Root access;
Total Freedom!
"With great freedom comes great responsability!!!"
PaaS
Don't care about OS
Different languages, applications server, DBs, etc.
More automation: scaling, load balancing, provisioning, etc.
IaaS
What would you like to eat?


PaaS
Anything on the menu!
Couldn't it be better?
S3 == Lambda
Amazon S3
No additional space
No space left
No disk space
Amazon Lambda
No server idle
Over provisioning
Under provisioning
IaaS
Home Food


PaaS
Restaurant
AWS Lambda
CaaF Era
(Cloud as a Food)
What's changed?
Complex architecture are not so complex
A small product can have access to everything
Cost is not such a barrier
No more waste of resources
You are ready to scale
If it fails, you don't loose much
And the list keeps going...
Mobile Hub
Lex
Rekognition
Cognito
IAM
Polly
etc.
Questions...???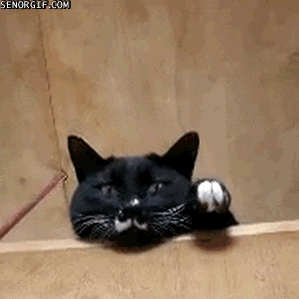 Thanks for all the food!!!
The Cloud: what changes?
By Kemel Zaidan