1970 - AT&T Unix

1970 ~ 1980 - Copyright

1980 ~ 1990 - Share Code, Library

1985 - Free Software Foundation

1990 - Dot Com

1991 - Linux

1993 - Free BSD

1997 - Eric S. Raymond

1998 - Netscape

1998 - Tim O'Reilly.

"Freeware Summit" and later named the "Open Source Summit"
 

GNU
General Public License
the freedom to use the software for any purpose,
the freedom to change the software to suit your needs,
the freedom to share the software with your friends and neighbors, and
the freedom to share the changes you make.
Debian Free Software Guidelines
Free Redistribution
​Source Code
Derived Works
Integrity of The Author's Source Code
No Discrimination Against Persons or Groups
No Discrimination Against Fields of Endeavor
Distribution of License
License Must Not Be Specific to Debian
License Must Not Contaminate Other Software
Example Licenses

The MIT License is a permissive free software license originating at the Massachusetts Institute of Technology. As a permissive license, it puts only very limited restriction on reuse and has, therefore, an excellent license compatibility.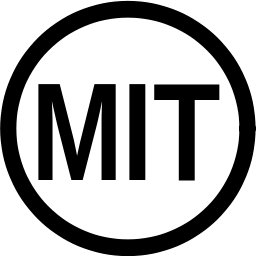 BSD licenses
Berkeley Software Distribution (
BSD
)
Do What the Fuck You Want to Public License
This is free and unencumbered software released into the public domain.

Anyone is free to copy, modify, publish, use, compile, sell, or
distribute this software, either in source code form or as a compiled
binary, for any purpose, commercial or non-commercial, and by any
means.

In jurisdictions that recognize copyright laws, the author or authors
of this software dedicate any and all copyright interest in the
software to the public domain. We make this dedication for the benefit
of the public at large and to the detriment of our heirs and
successors. We intend this dedication to be an overt act of
relinquishment in perpetuity of all present and future rights to this
software under copyright law.

THE SOFTWARE IS PROVIDED "AS IS", WITHOUT WARRANTY OF ANY KIND,
EXPRESS OR IMPLIED, INCLUDING BUT NOT LIMITED TO THE WARRANTIES OF
MERCHANTABILITY, FITNESS FOR A PARTICULAR PURPOSE AND NONINFRINGEMENT.
IN NO EVENT SHALL THE AUTHORS BE LIABLE FOR ANY CLAIM, DAMAGES OR
OTHER LIABILITY, WHETHER IN AN ACTION OF CONTRACT, TORT OR OTHERWISE,
ARISING FROM, OUT OF OR IN CONNECTION WITH THE SOFTWARE OR THE USE OR
OTHER DEALINGS IN THE SOFTWARE.

For more information, please refer to <http://unlicense.org/>
Open Source Software

Open Hack Hardware

Open Things
Open source doesn't just mean access to the source code. The distribution terms of open-source software must comply with the following criteria:
Free Redistribution

Source Code

Derived Works

Integrity of The Author's Source Code

No Discrimination Against Persons or Groups

No Discrimination Against Fields of Endeavor

Distribution of License

License Must Not Be Specific to a Product

License Must Not Restrict Other Software

License Must Be Technology-Neutral
Credit Card Size Computer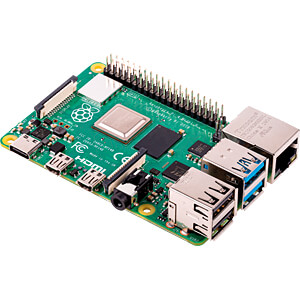 Linux - How to Work

LFS (Linux From Scratch)
Linux Distro Timeline
Own Distro Creation
Own Distro Generator
Linux Software
Software Repository
https://www.linuxfromscratch.org/
Opensource Introduction - Yoma Bank
By Ko Ko Ye
Opensource Introduction - Yoma Bank
Open Source and Open Hackware