Technical Lead Synerzip &
Trainer at Vision Academy
Microsoft MVP

(3 times)

Opensource Contributor

For AngularJS number 1st expert user in India on Stackoverflow

For Angular 2+ number 2nd user in India on Stackoverflow

1 lakh+ reputation on Stackoverflow Belongs to top 22nd technology person in India. 
Stack Overflow Contribution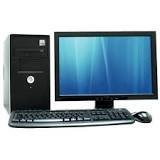 Machine that accepts a data, and process that data in some procedural manner to produce required output.
Example - Calculator device.
Later 60's Steve jobs invented macintosh and first GUI (Graphical User Interface)
Technology Keeps on evolving
Everything is happening on Internet
Example: - Cashless, Netbanking, etc.
Do you think your current syllabus is way old?
Is it gonna help you in professional world?
Yes, it is old. But its mandatory to learn the basics
Desktop Browser
Mobile Browser 
C#
Java
Nodejs
Python
etc.
Angular is Client side scripting language
Thoroughly written in Microsoft's Typescript
Developed by Google
Large community support
Continuously evolving 
Always adapted to new Web Standard quickly
Google uses Angular internally on 600+ projects
Superfast on Client Browser than any other JS framework
Angular is platform Independant
Two way binding, internationalisation, routing, etc come out of the box.
Command line tools are there to generate ready made scaffold (code skeleton) 
Angular is used to build Large scale Enterprise Application
Extensively used at different countries
Famous for Single Page Application (SPA) model
Source: https://medium.jonasbandi.net/angular-vs-react-popularity-ea2659308cd5
Source: https://medium.jonasbandi.net/angular-vs-react-popularity-ea2659308cd5
Email  : parkarpankaj3@gmail.com
Phone : 9029587096
Email : anil.gopalkrishnan@gmail.com
Phone : 9619555776
Supercool Angular
By Pankaj Parkar