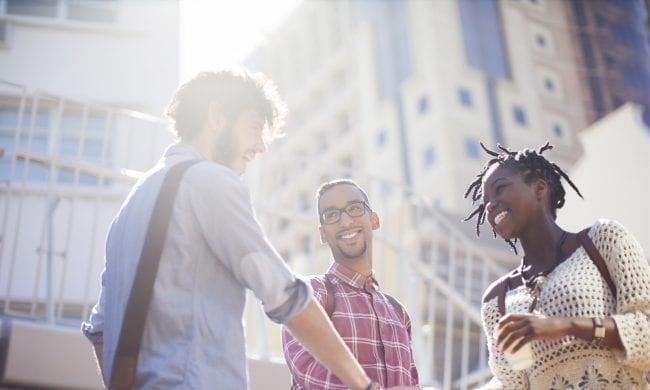 salvī sītis comitēs!
(hi friends!)
salvus sīs, comes!
(hi friend!)
Gradus Latīnus Tertius et Honorātus
preply.com/en/blog/22-useful-english-greetings-for-every-day
quandō melius? quandō peius?
Dē itineribus
(about travels)
raedāria / raedārius (driver)
ārea statīva (parking lot)
locus statīvus (parking place)
frequentia vehiculōrum (traffic)
stipō stipāre stipāvī (crowd)
gubernō gubernāre gubernāvī (drive)
sē conferō conferre contulī (go)
advehor advehī advectus sum (ride / be transported)
consistō consistere constitī (stop)
Create a final proposal of your project:
How did the feedback influence you?
Given 4 weeks, what do you think you can accomplish?
What is your driving question now?
What are you going to produce?
Consider your audience:

we don't want to make something boring for them!

How will you track your sources? How will you distinguish reputable from non-reputable sources?
Format:
Google Doc or Slideshow
Presented to the class
Think of feedback you'd like from class
On a giant sticky note:

Write your project's title (make it interesting!)

Write your driving question

Maybe we work on this together a bit, to refine it

Include some benefits to your audience from this project

Make an illustration of either the final product or something that represents your project
Comment on other groups' projects w/ regular sticky notes

Only helpful and kind feedback

Each comment on its own sticky note

Phrase in terms of:

"I like . . ."

if there is an element that really appeals to you

"I wonder . . ."

if you think there could be a difficulty

"I have . . ."

for ideas and resources you might be able to offer them
experrectus sum
(I woke up)
experrectus es
(you woke up)
experrectus est
(he woke up)
experrectī sumus
(we woke up)
experrectī estis
(y'all woke up)
experrectī sunt
(they woke up)
Tempus Praesēns
(present tense)
Tempus Praeteritum
(perfect tense)
ientās
(you have breakfast)
ientat
(ze has breakfast)
ientāmus
(we have breakfast)
ientātis
(y'all have breakfast)
ientant
(they have breakfast)
ientāvī
(I had breakfast)
ientāvistī
(you had breakfast)
ientāvit
(ze had breakfast)
ientāvimus
(we had breakfast)
ientāvistis
(y'all had breakfast)
ientāvērunt
(they had breakfast)
Quid agis?
(how are you doing?)
Quōmodo tē habēs?
(how are you?)
_____ agō
(I am doing _____)
_____ mē habeō
(I feel _____)
Quid agitur?
(what's going on?)
Cella:
"TERTIUS"
Nōmen est:
Diēs Nātālis
MMDDAAAA
e.g.: 07162001
latin3-week30-day04
By jaalin
latin3-week30-day04
We review the grammar for chapter 18 and continue reading chapter 18